Venue: The Hidden Hive, Derbyshire
Photographer: Leigh Hemsil, LJH Photography
This colourful and fun shoot shows the art of the possible when re-writing the rule book for a fabulous outdoor wedding. Jungle meets country, meets cocktail bar meets romance! Its a perfectly heady concoction...
Mixing tradition with modern elements...
When planning your wedding you want to incorporate everything that matches your personality - but you also want to include those traditional elements which are synonymous with "the big day". A great way to achieve the perfect balance is to make a real feature of the cake!
The cake is an important wedding tradition, but there are so many new modern ways to decorate and display them (see our recommended cake suppliers for more inspiration). With all of this potential you can really go to town with your imagination and still have everyone scoff their faces on the big day with the sweet stuff...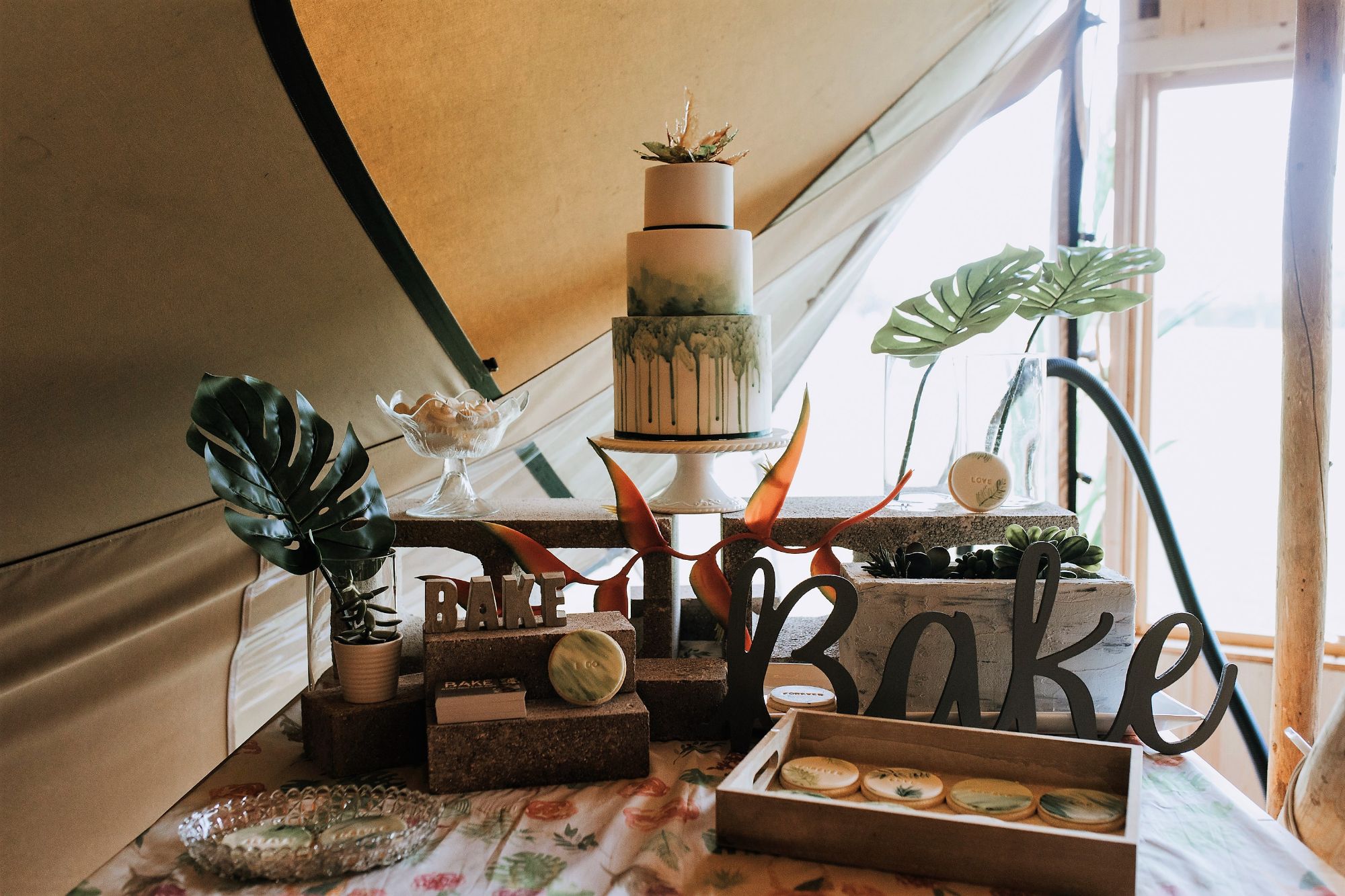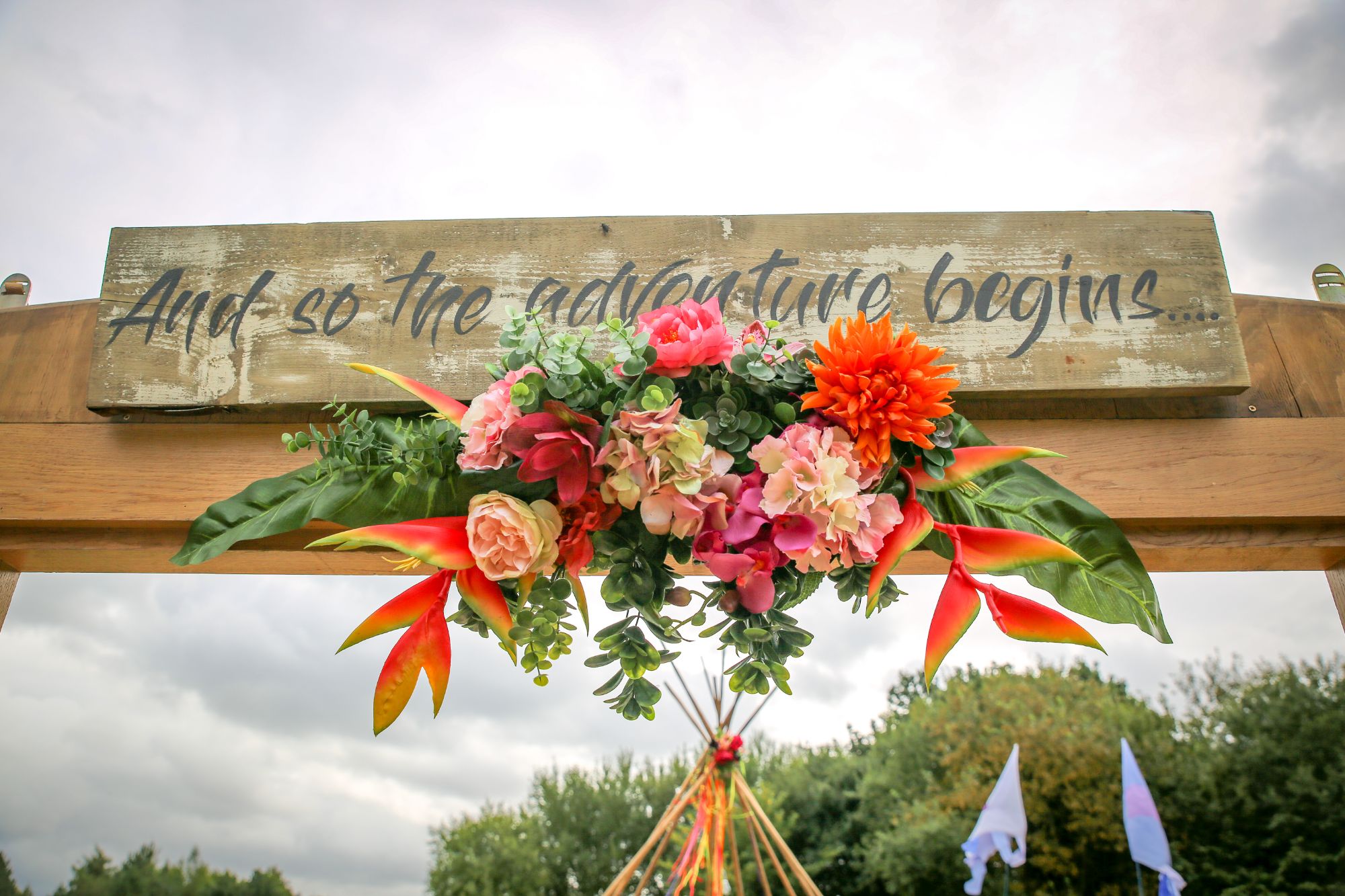 We love a bit of colour and the floral styling of this shoot really brought out the tropical jungle theme beautifully.
Flowers are now so much more than a few bouquets and buttonholes. Styling your event with scented floral displays and backdrops creates a stunning setting which transports your guests - even to a different continent!
Discuss your big day with us...