Photographer: Grace Nicole Photography
Location: Swallows Nest Barn, Warwickshire
If your ideal setting for your big day is the rolling hill towns of Italy with its abundane of olive groves and vineyards then this is the styling approach for you. This design oozes sophistication and femininity whilst maintaining an edge which brings it bang on trend.
The colour palette is fresh out of the pantone colour book for 19/20 - with muted tones and metallic accents to highlight the luxe grandeur to the styling. The addition of gun metal grey is a fresh inspiration which moves away from the use of coppers and golds - so if you are looking for something truly different, then this could be the right direction for you!
Featured on Rock My Wedding this June!
Table Numbers Re-invented
In recent years there has been a move away from the traditional use of table numbers, with the wedding couple choosing ideas which more reflect their personality or their journey as a couple.
We are excited to introduce a number of new table number settings into our range which perfectly showcase either traditional numbers or name settings as centrepieces.
Working with your stylist or florist, these can be accessorised to match your overall decor and bring a fresh twist to your table decor.
View the range on Etsy now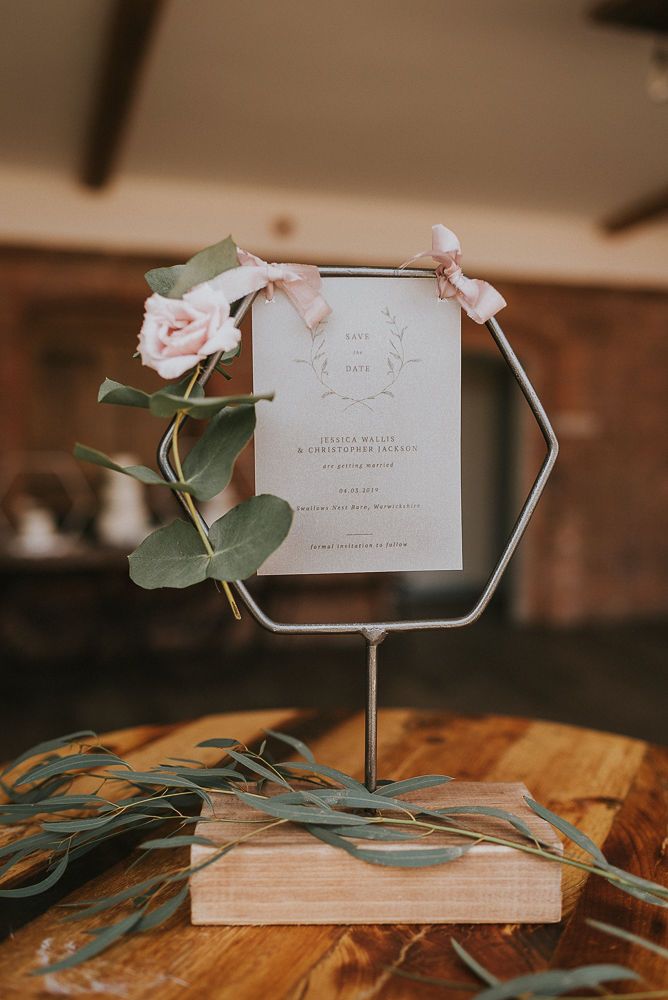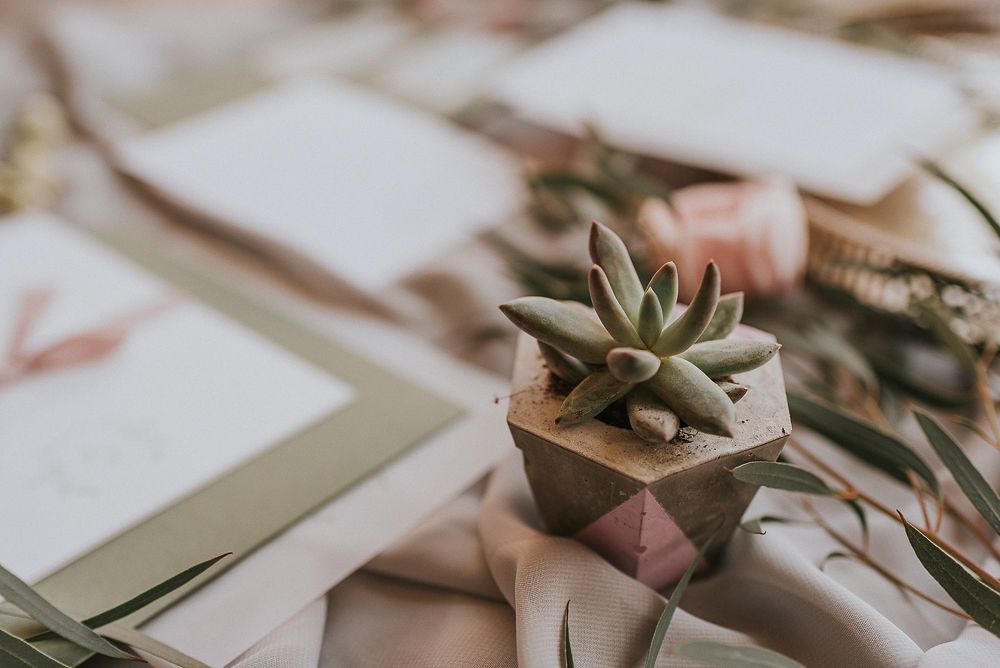 Stationery beyond the invite...
Havingbespoke beautiful stationery to accompany your big day is now a real highlight of the wedding table. Think sumptuous textured papers, swirling fonts and artful ribbons - these menus and placecards will transport your wedding feast to the next level.
Stationery provided by: Jenna Claire Stationery
Top Five things to think about when designing the "look" for your wedding...
Colours. A good way to start honing down your ideas for colours is to set up a Pinterest board and start tagging colour palettes that you are drawn to. What you will find over quite a short space of time is that you are tagging similar pictures and colours - and this can help you to make a decision!
Venue existing decor. The venue will have a particular style and there will be elements of the decor that you cant change (like the tables or the chairs for example) - its a good idea to ask your event manager at the venue what they have available and what is non-negotiable so that you can then plan your styling around it. Unless of course you have opted for a completely empty venue or location - in which case you can fill your boots!
Budget! No-one likes to think about money, but if you sit down and plan out exactly how much you have to spend then you can save yourself the heartache of looking at things and not being able to afford them. Make a list of the items which are "essential" to creating your style, and then if you have any budget left you can get the things which are on the non-essential list! There are some great suppliers which hire our items too - check out our suppliers directory for inspiration.
Season. This is something important to think about because it affects the availability of your flowers and menu! Make sure that you research what is in season - otherwise you may be disappointed at not being able to have a particular style or it may become very expensive to source.
Longevity. Some styles that you can see on pinterest and wedding blogs look incredible - but they can be highly styled and not actually intended for people to use! If you have a big wedding and lots of people attending then also consider how you can have the style weaved throughout the event.