It is always fabulous to see our creations in their intended settings - and we love seeing the different themes and styles of weddings and events that our decor items are designed for.
Our items are made to match your exact personal style and preferences - so when we see how they come together on the actual day it gives us a warm fuzzy feeling!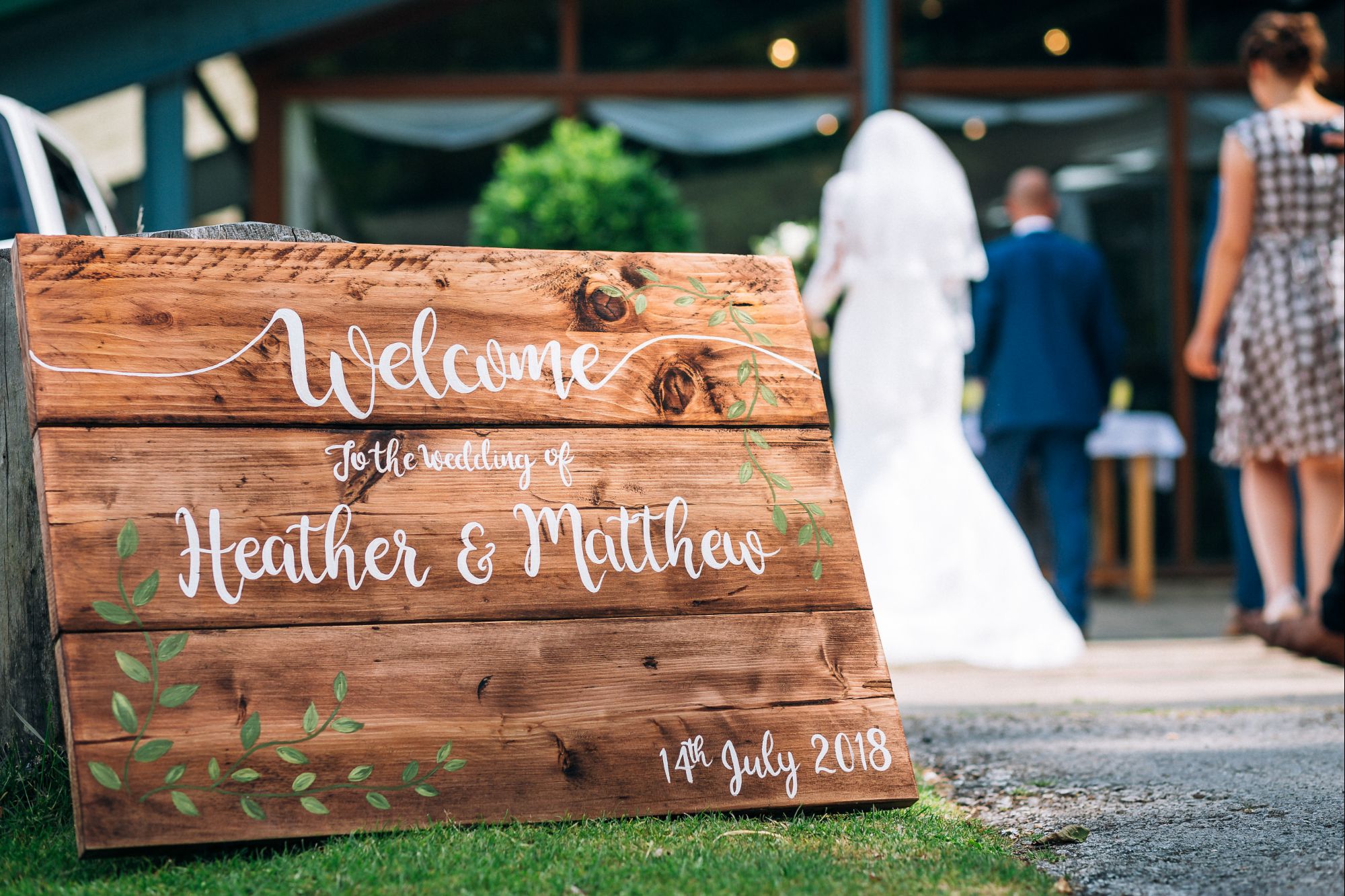 This Staffordshire wedding was packed with personal touches and incorporated so much of the happy couples loves and interests that we had to share it!
Everything from their pet dogs being part of the ceremony, to the Grooms pride and joy vinatge restored car, this wedding screamed fun and frivolity - we love it, and we love seeing our welcome board in pride of place.
Photographer: Gareth Newstead Photography