Photographer: Kieran Paul
Location: The Normans, York
Winter weddings do not need to be white to have that wow factor!
We loved working on this shoot which oozed rustic charm - the lighting and use of candles added a real romance and warmth to the darker setting. Festive weddings tend to stereotypically be about snow and holly and can easily become a bit chintzy. Adding the fresh foliage with the eucalyptus and using the darker wood gives an ultra luxe feel to this theme and produces a stunning finish.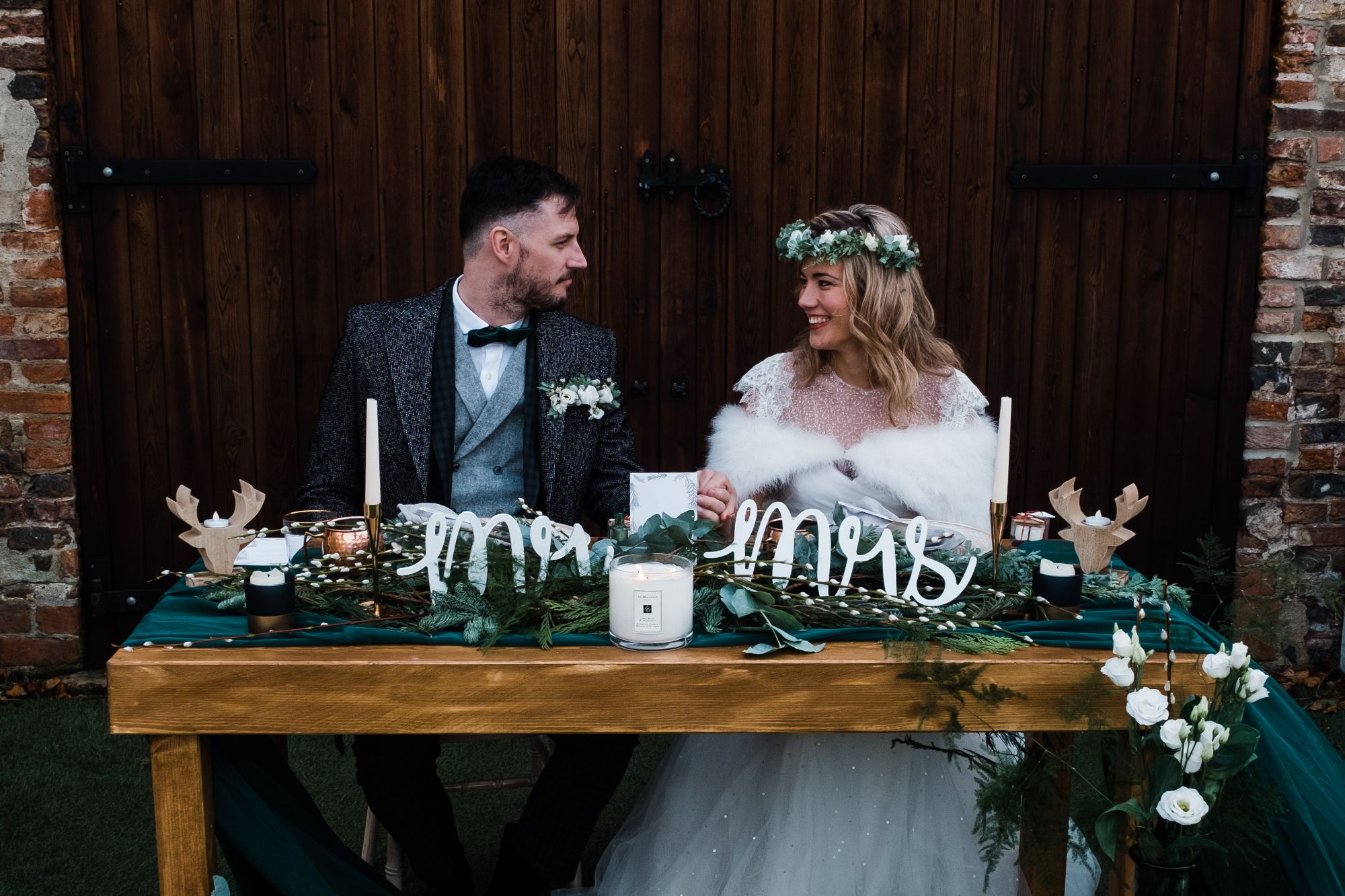 Floral hoops make a beautiful decorative statement , and are really versatile if you are moving between venues for your big day.
They make a beautiful accessory at the entrance to your ceremony, and then can be moved to create a stunning backdrop at your reception.
These can also be made with the addition of giant letters - which then turns the hoop into a great photo prop or directional item to let people know where to go on the day!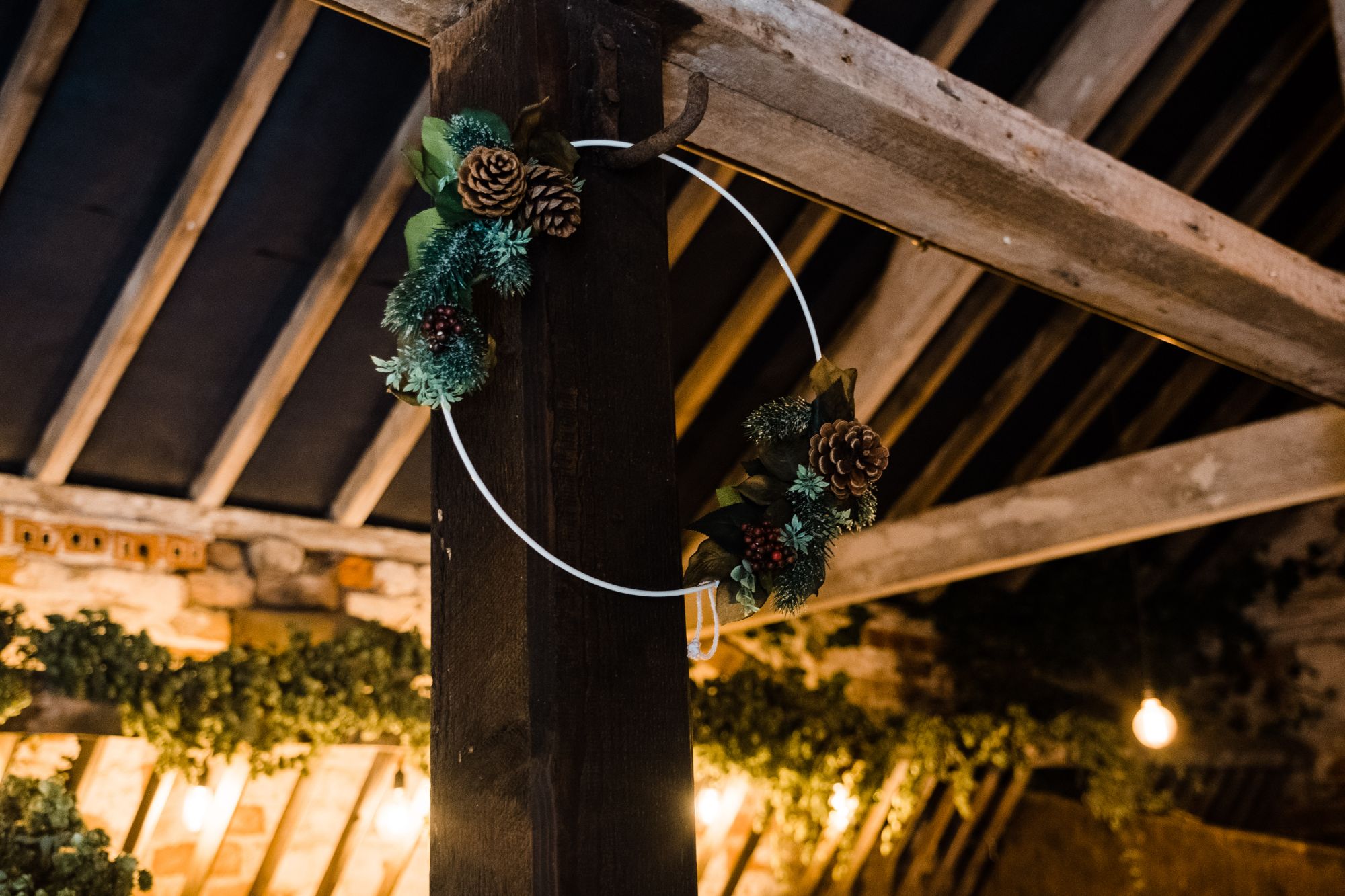 We can work with your chosen florist and event stylist to discuss sizes and what works best for both the venue and your budget.
In this setting we dressed the hoop with gorgeous seasonal foliage and pine cones to give that utlimate festive feel without it looking like a traditional Christmas decoration!
The joy of these hoops is that they can become a stylish piece of decor for your home, long after the big day has finished...
Top Tips for a Winter Wedding...
You can never guarantee the weather. You may be dreaming of snow and a beautiful frosty setting, but you may end up with a freezing cold ice shower that blocks off half the countries roads. Having a good contingency plan for yoru big day and everyone you want to attend is essential.
Consider your venue carefully. A rustic barn in the middle of a field in summer may not look that great when it becomes a mud bath in the middle of winter, and your guests may end up more than a bit deshevlled as they make their way across! Talk to the venue organisers about what contingency plans they have for adverse weather and how they have coped before.
Your approach to gifting is pretty important when considering a winter wedding. If you are opting for having traditional presents then a gift list is definitely the way forward - unless you would like to receive numerous christmas baubles with Mr & Mrs on them!
The daylight hours are onbviously shorter in Winter so think carefully about your timings if you want photos outside. Your photographer should discuss the options with you in advance, and you should always try to meet your photographer at the venue in advance - regardless of when you are having your big day!
Just go with it. If it rains and you dont get the picture perfect snowy photo you were dreaming of - take an even better one with umbrellas and funky coats or scarves to keep you warm. If it snows and some guests are unable to get to you - set an ipad or phone up and get Skype or FaceTime on the go. Have the mentality that you are having the day of your dreams and you will always have the day of your dreams!