This gorgeous shoot at Haarlem Mill combines all of the elements for brides looking for a clean, industrial theme for their big day, whilst combining the freshness of abundant greenery.
This shoot was a fantastic opportunity to showcase the new range of sleek, minimalistic stationery stands, props and backdrops which are now available to purchase from the Etsy store.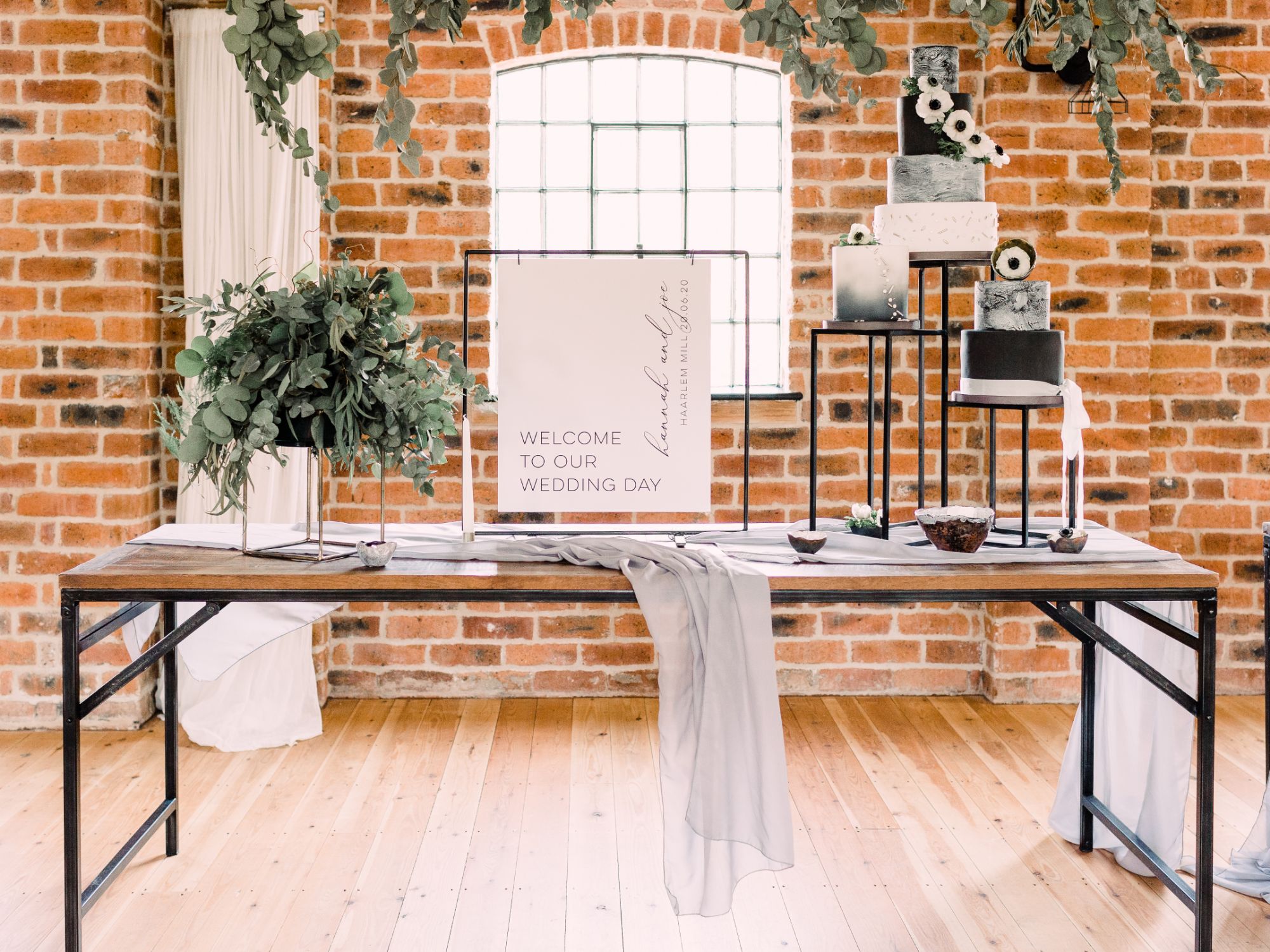 Haarlem Mill is situated in the picturesque village of Wirksworth, deep in the Derbyshire Dales. It is a stunning location which holds a special place in our hearts as it is not only a beautiful setting, but it also hosts the famous Wirksworth Artist Festival every September where Papa BrambleSky a.k.a Ian Palmer exhibits his designs each year.
Haarlem Mill as a venue is a fantastic event space - there is plenty of room to be able to create your perfect vision whilst having enough character to give the ideal backdrop. We are a little bit in love with this venue...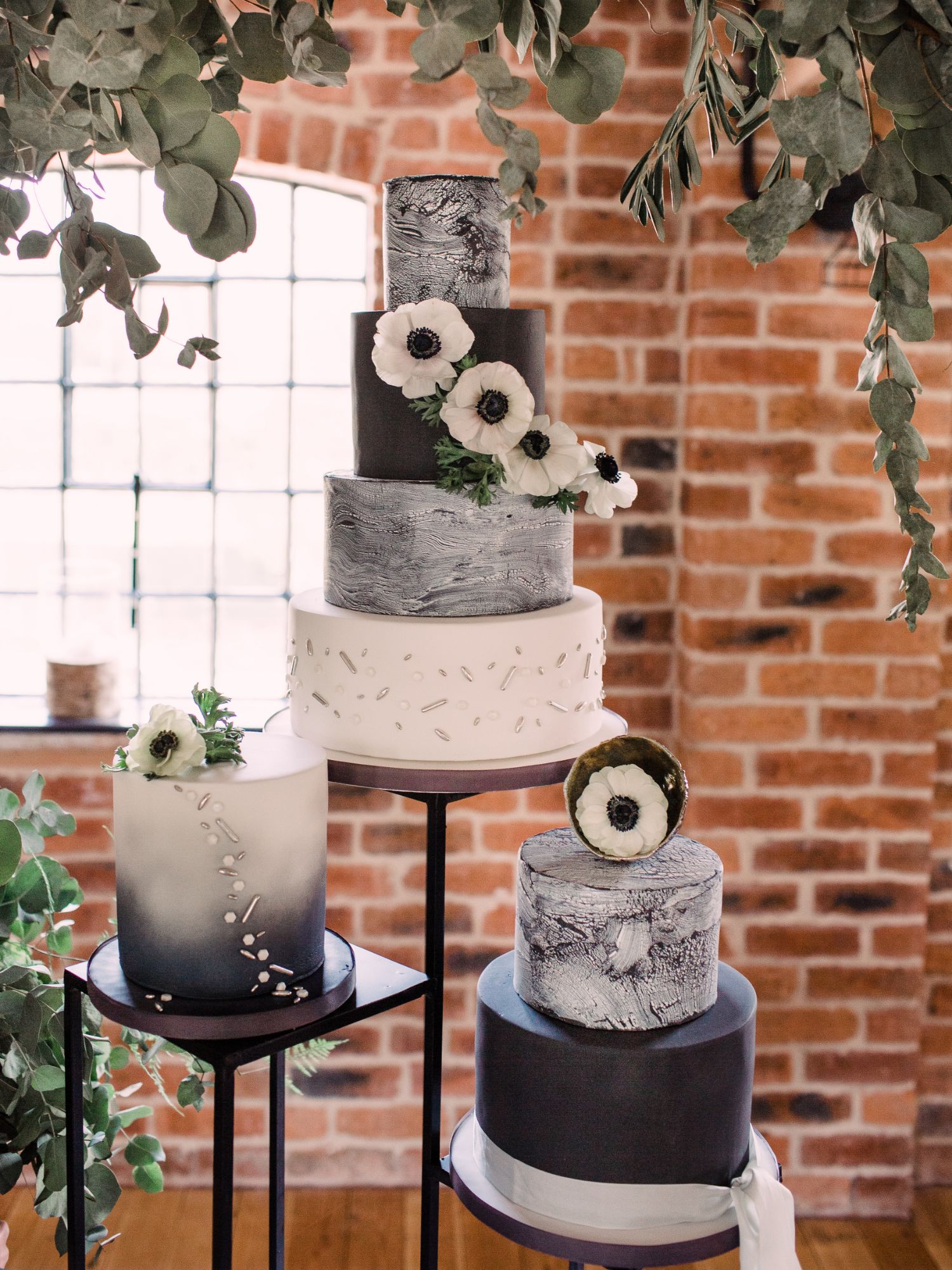 Utilising a monochrome palette can be mistaken as a safe or harsh approach for a wedding, where the tradition of pastel shades reigns supreme - however you can create a truly dramatic and romantic setting when pairing a monochrome palette with a stunning backdrop like the brickwork at Haarlem. This cake from The Cake Spa demonstrates this beautifully - where the dramatic cake and stand is showcased by the colourful backdrop of the room which has stunning lighting.
Stunning new products available...
We never rest on our laurels here at BrambleSky HQ; we are always working on bringing you innovative and quirky new ideas to make your weddings and events extra special.
These test tube displays make a stunning alternative for a table centrepiece - they are great if you are working on a budget with flowers, or if you want a few statement blooms instead of a traditional garland.
If you are a stylist looking to add these to your portfolio, or a bride that would like a centrepiece that lasts beyond the big day then get in touch to order yours.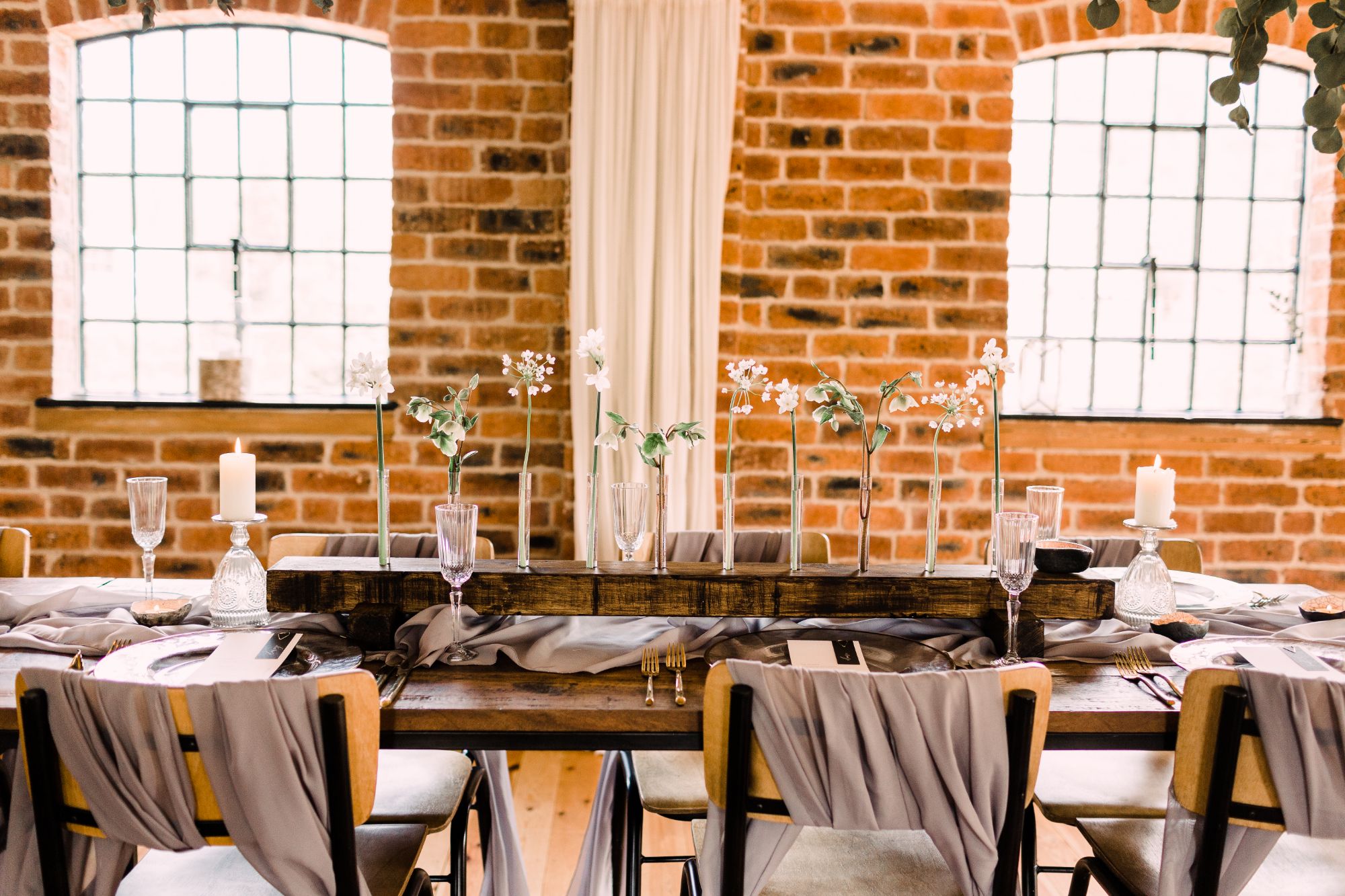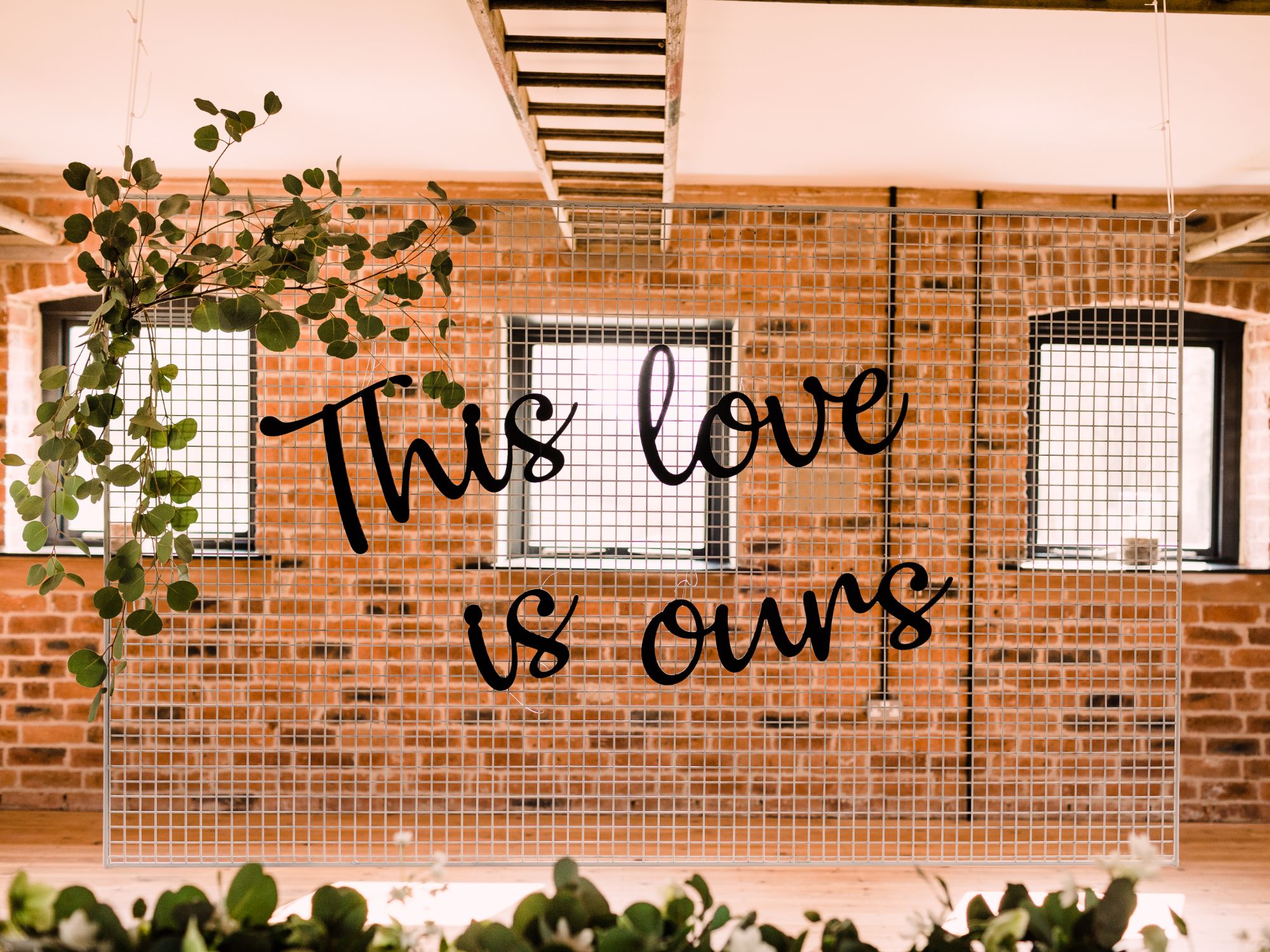 Wedding planner or stylist? What's the difference?
Many brides now will look for help in bringing together the ideal look for their big day with the use of a stylist. A stylist is a completely different beast to that of the wedding planner - a stylist will work with you to create the right setting for your venue and will agree a look and budget for decor and accessories. A planner will take on all the elements of the day - supporting with organising venues, transport, stationery and other suppliers. The right stylist can really relieve the pressure of creating that perfect Pinterest look - but choose wisely!
Styling for this shoot was curated by the amazing Dyl & Co who has the whole range available to hire for your big day.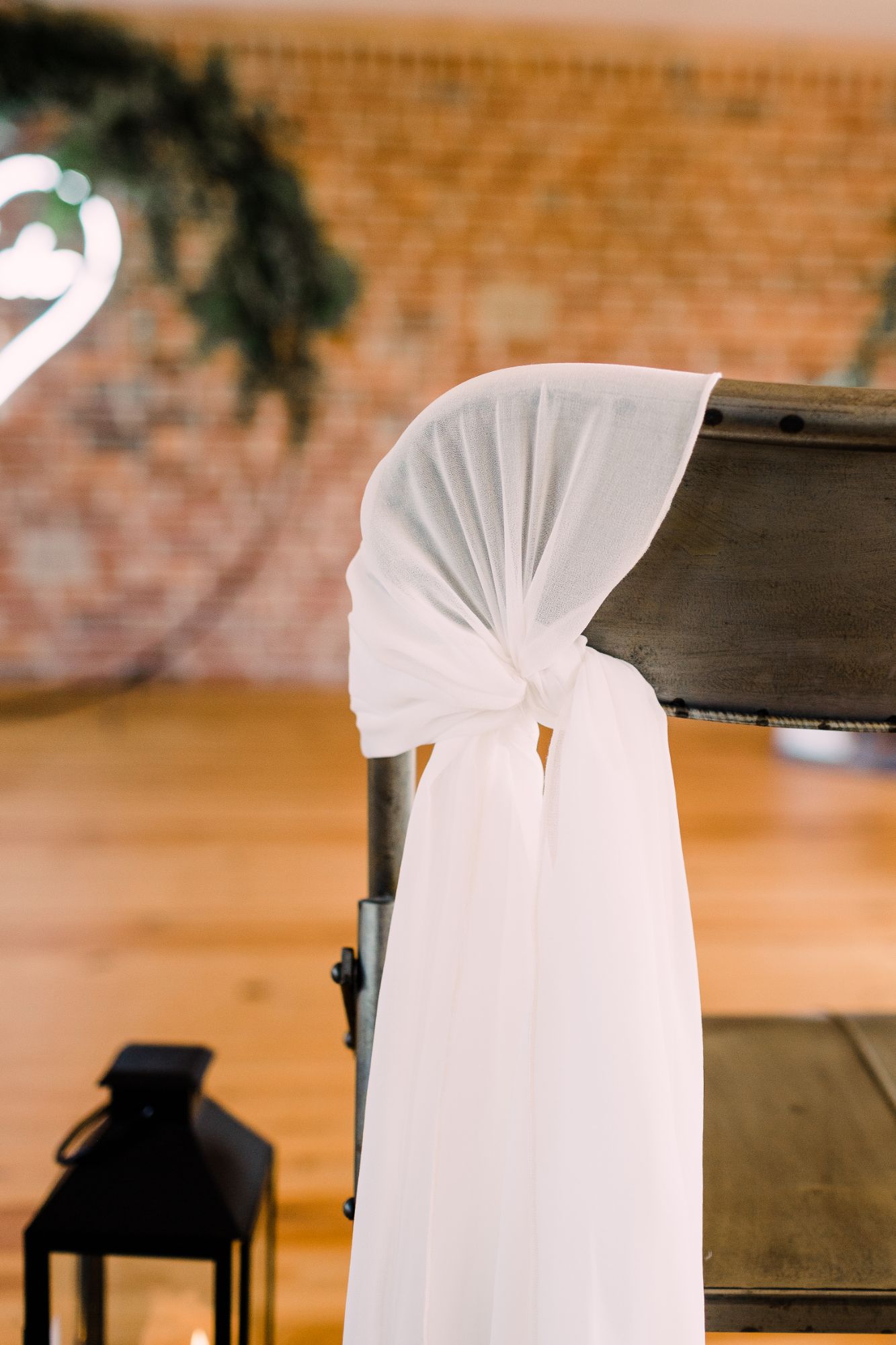 HERE ARE SOME TOP TIPS FOR CHOOSING THE RIGHT STYLIST:
Check out their previous work on social media and look for "real" weddings not just styled shoots. This will show you what they can create when there is real life stuff going on around them! Be careful when you check photos of previous work that they actually have the items available that they have featured - you would hate to be disappointed that the decor they have showcased is not available for your event.
Ask them if this is their full time job or if they do it on top of other work. There are some great freelancers out there, but if its a secondary gig, you may get a secondary service...
Check out their t's & c's on their website. They should be clear as day and will cover all of the eventualities such as sickness etc. Force Majeure (stuff outside anyones control) will not be covered by anyone, however really reputable suppliers will have good contingency plans.
Get a clear understanding on their pricing and payment terms. You dont want to be landed with a surprise bill when you thought everything was included...
Meet them in person - you have to be able to trust them with creating a setting that will be in your memory bank (and photo album) forever. Always meet them and find out if there is a personality match.