Location: Jervaulx Abbey
Photographer: Jo Bradbury
Date: June 2018
Outdoor settings can be so beautiful, and this shoot is no exception. What sets this theme apart is the use of bold colour and muted accent colours which give the country setting a real pop of enchantment. This is Cinderella meets A Midsummer Nights Dream and its perfect for those couples who want to express their love and romance in a magical atmosphere...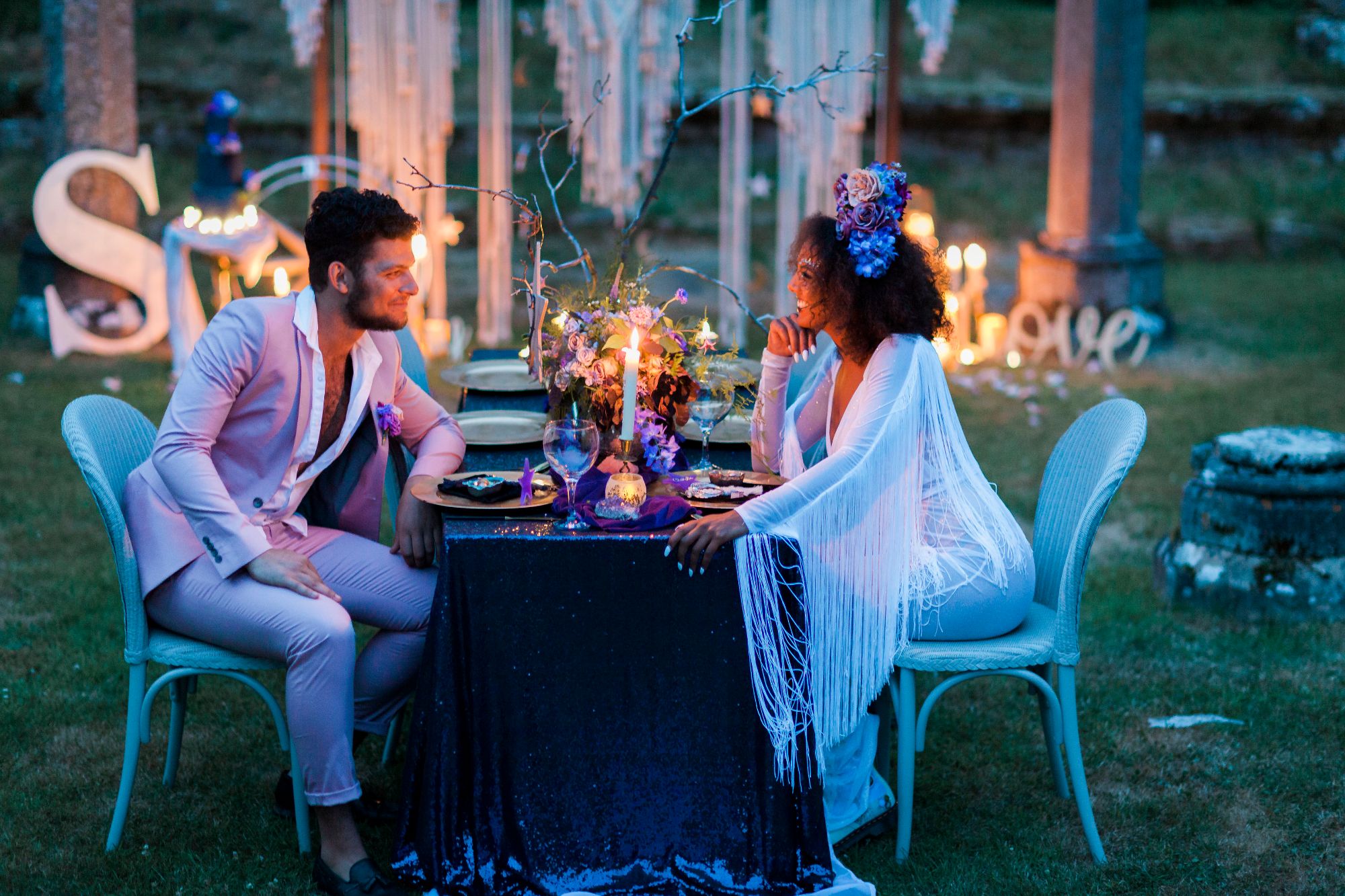 If you are dreamig of creating a unique theme for your special day, we can work with your exact requirements to create event decor which really reflects your style and personality.
From backdrops to guest boards, and everything in between, our approach is to take your ideas and make the vision a reality. We love to translate crazy ideas into beautiful keepsakes and accessories which are all about you.
Love is in the detail...
Our Etsy store has a range of accessories and decor which can be tailored and personalised to your requirements.
We can also create items for you which are fully bespoke - like for example this incredible Moon and Stars mobile which is used to highlight this stunning cake.
Get in touch with us today to discuss your requirements